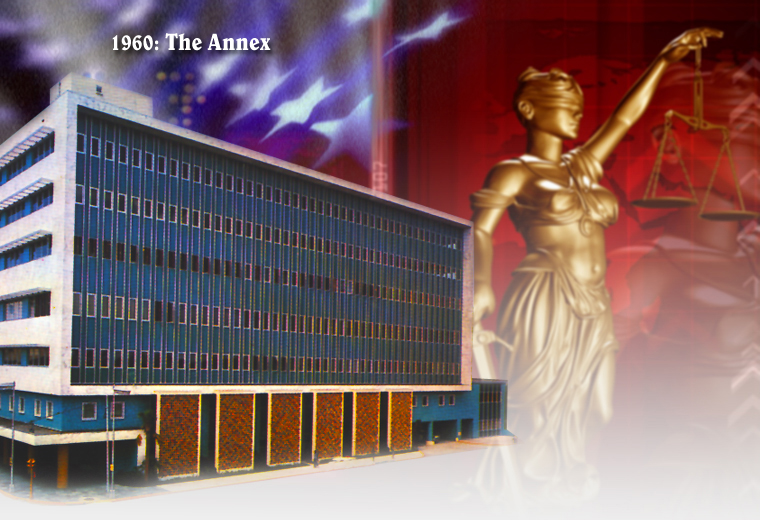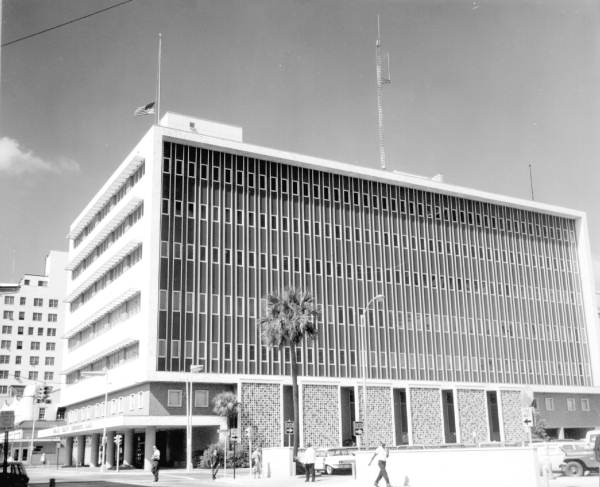 When the red-brick Victorian courthouse building was torn down in 1958, it was replaced by a structure that also reflected the culture of its times: the International Style courthouse annex, on the site that's now Heritage Square park in front of the Orange County Regional History Center.
The cornerstone for the $4 million courthouse annex was laid on October 12, 1959. When it debuted on March 7, 1960, the colorful eight-story structure "injected a sprightly conversational wedge into downtown coffee breaks," according to a newspaper story.
No doubt, some residents thought the annex might be more at home on a beachfront than as the partner to the classical lines of its neighbor, the 1927 courthouse. But the building had its supporters: "Whether old-timers want to admit it or not, there is an international tendency to key sub-tropic buildings to the climate and the landscape," an Orlando Sentinel writer declared.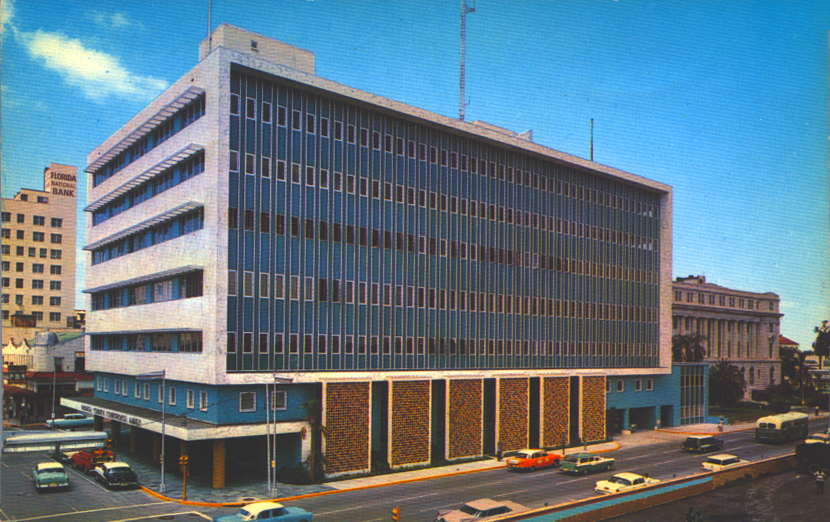 Designed by architects Ralph P. Lovelock of Winter Park and James B. King of Orlando the annex burst with colors in tune with its Florida setting and materials selected for durability. From elevator doors aglow with yellow baked-on enamel to stainless-steel fixtures and the moveable office partitions, the annex was designed to show off the latest in modern efficiency and durability.
In the 1960s, the jail on the fifth floor was especially touted as a model of modernity. "The kitchen, operated by prisoners, can turn out meals for all 165 prisoners the new jail may accommodate," the Sentinel noted. Practicality ruled planners proclaimed, the annex was "built to last a hundred years and not just a generation."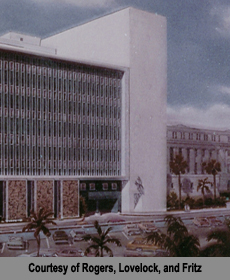 But less than a decade later, county officials announced a major 70,000-square-foot expansion and renovation of the annex, including a 10-story tower that would connect the colorful structure to the 1927 courthouse building. The Winter Park architectural firm of Rogers, Lovelock, and Fritz would design the tower and the expansion would require the closing of Wall Street.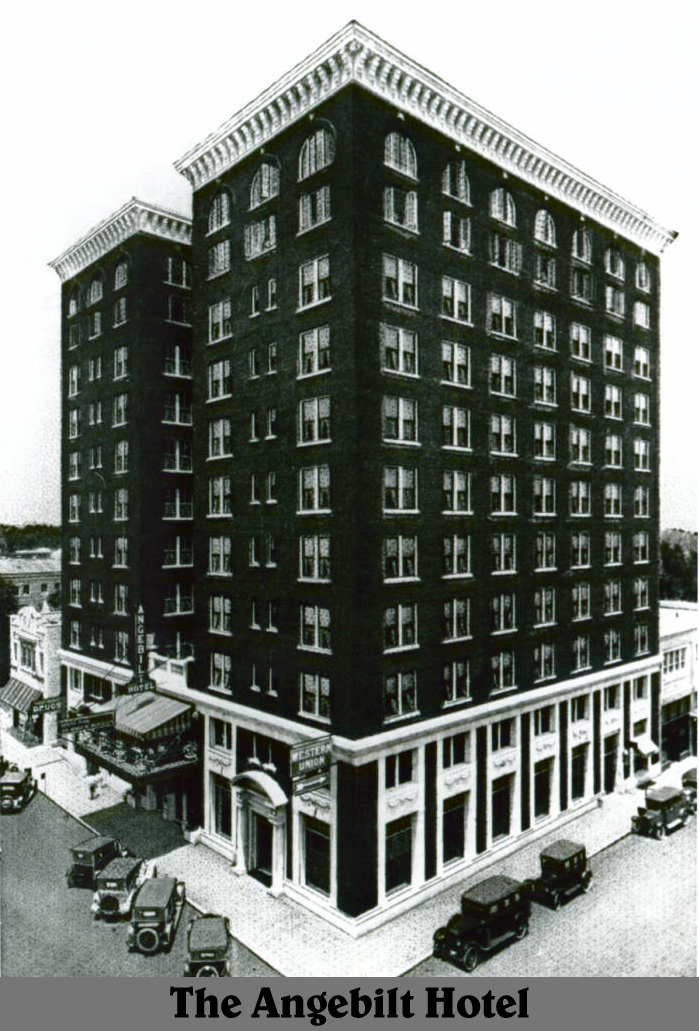 In 1989, county officials decided to close the whole annex because of concerns that asbestos in the building posed a health threat. Asbestos had been sprayed on the steel framework as insulation and fireproofing in 1957. It was banned it in 1979 after studies linked it to cancer and other diseases. Upon closing the building, commissioners agreed to house annex courtrooms temporarily in the former Angebilt Hotel on Orange Avenue in Orlando.
Eventually what had once been the ultra-modern annex was demolished during work to convert the 1927 courthouse adjacent to it into the Orange County Regional History Center, and the annex site became Heritage Square at Central Boulevard and Magnolia Avenue.