Built at the then-immense sum of nearly $1 million, the former courthouse building that now houses the Orange County Regional History Center reflected Central Florida's second great growth boom, in the 1920s.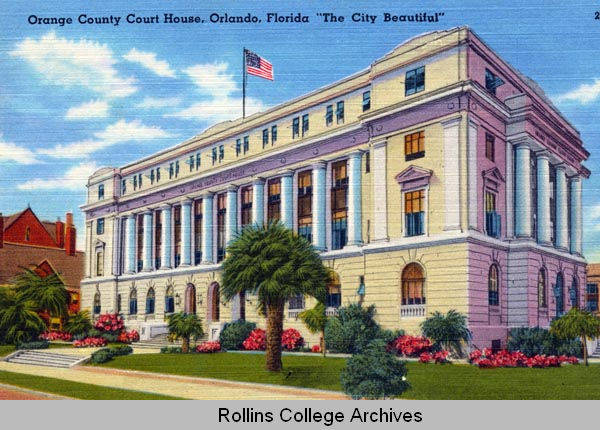 The five-story building was the last work of Orlando's first registered architect, Murry S. King, who designed many other area landmarks including the Albertson Public Library and the Angebilt Hotel in Orlando and Athens Theater in DeLand. After King's death, work on the building was completed by his son, James B. King.
Construction began in May 1926, and the building was dedicated on Oct. 12, 1927. King's classical-revival building, 178 feet long and 80 feet wide, is built of Indiana limestone on a frame of steel, with concrete-reinforced floors throughout. The steps leading up the building are of Georgia granite from Stone Mountain, and the bronze entrance doors were designed especially for the building.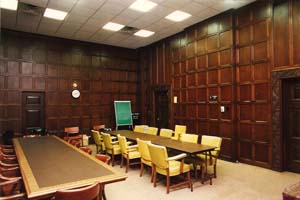 One of the most beautiful rooms in the building, the original law library known today as the Grand Jury Room, is paneled with American black walnut, ornamented with wood carving in the Jacobean style.
The courtroom that also survives in the History Center represents two grand rooms from the building's days as a courthouse. Each room featured a distinctive, 10-by-8-foot mural by a nationally respected artist, painted on canvas pasted to the plaster walls: In Courtroom A, William De Leftwich Dodge's mural was titled "Allegory of Truth and Mercy with Lycurgus, Lawgiver of Sparta." In Courtroom B, a mural by Vincent Aderente featured the allegorical figures of Mercy, Justice, and Power supporting Wisdom in the application of the law.
In July 1999, when the building was being transformed into the History Center, an accidental fire caused by a cutting torch destroyed the Courtroom B mural and judge's bench in minutes. So, the painting by Dodge that began in Courtroom A now hangs in Courtroom B; it had been removed for restoration at the time of the fire.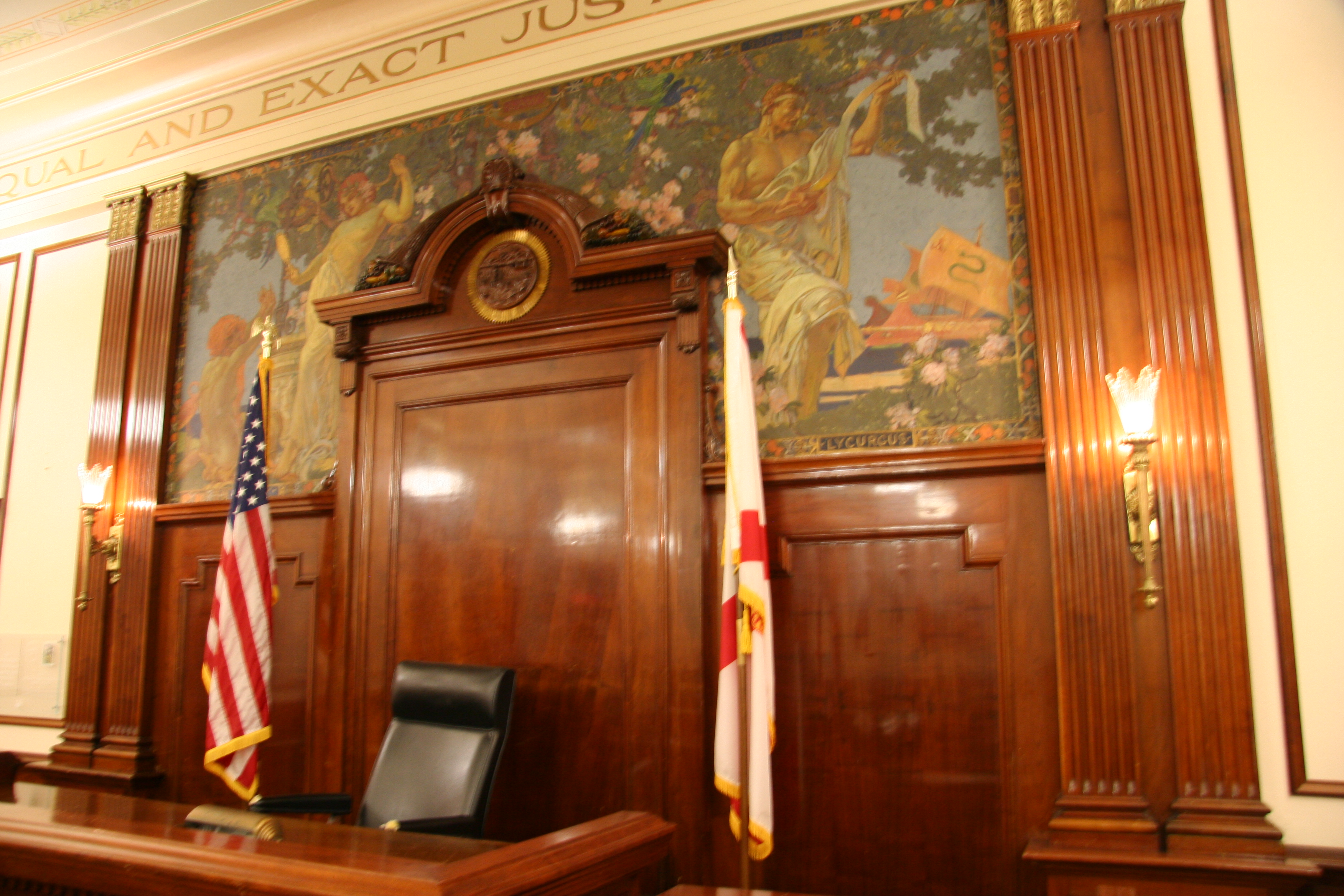 Along with the painting's classical figures, the grand mural includes Florida-themed motifs, including flamingos. The judge's bench from Courtroom A also replaced its damaged counterpart and survives in Courtroom B, now the site of many educational programs and social gatherings in the building's role as the Orange County Regional History Center.