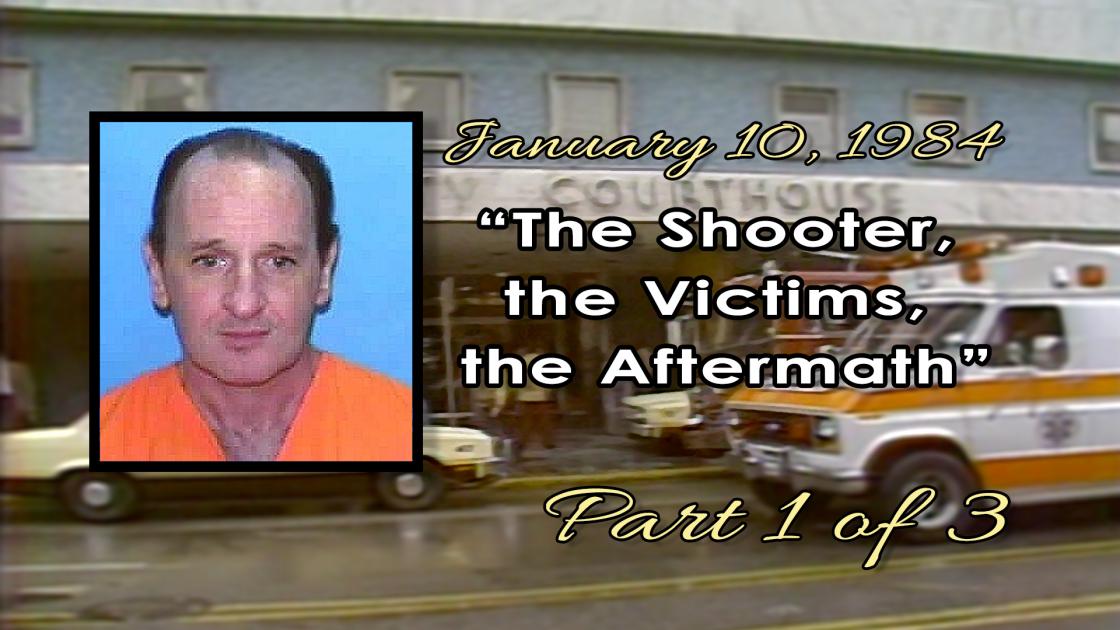 In this first installment of the three-part series, The Shooter, The Victims, The Aftermath, Chief Judge Frederick Lauten speaks with former Fifth District Court of Appeal Chief Judge Emerson R. Thompson, Jr. about what it was like to work in Orlando prior to the 1984 courthouse shooting. The "Magic City" was a quieter and friendlier town before the tragic event of January 10, 1984 rocked the community.
Appointed to the circuit bench by Governor Bob Graham in 1980, Judge Emerson Thompson was the first African-American chief judge of the Ninth Judicial Circuit Court serving from 1989 to 1991. Judge Thompson describes the courthouse security, although appropriate for its time, as being drastically different from what it is today. He recalls there being multiple entrances to the courthouse with few security checkpoints. He also details how carrying small weapons in the 1980s was socially acceptable, so it would be commonplace for civilians to have handguns or pocket knives in their possession.  Additionally, he talks about the lack of cameras, computers, or radio systems in the courthouse. Coupled with the less stringent security measures that were established at the time, Judge Thompson's account provides listeners with an accurate backdrop for the events that occurred on that dreadful day.
Both Judge Thompson and Judge Lauten recount the times they ran into the shooter, Thomas Provenzano. They explain that, in hindsight, Provenzano was a suspicious character who visited the courthouse often and was, at times, very pushy and overstepped his bounds. Take a listen to their stories and the eye witnessed accounts of many others.
Be sure to tune in next week as Judge Lauten and Judge Thompson sit down with Judge Mark S. Blechman to discuss the fateful day of the shooting at the Orange County Courthouse.
Let us know what you think about the podcast.