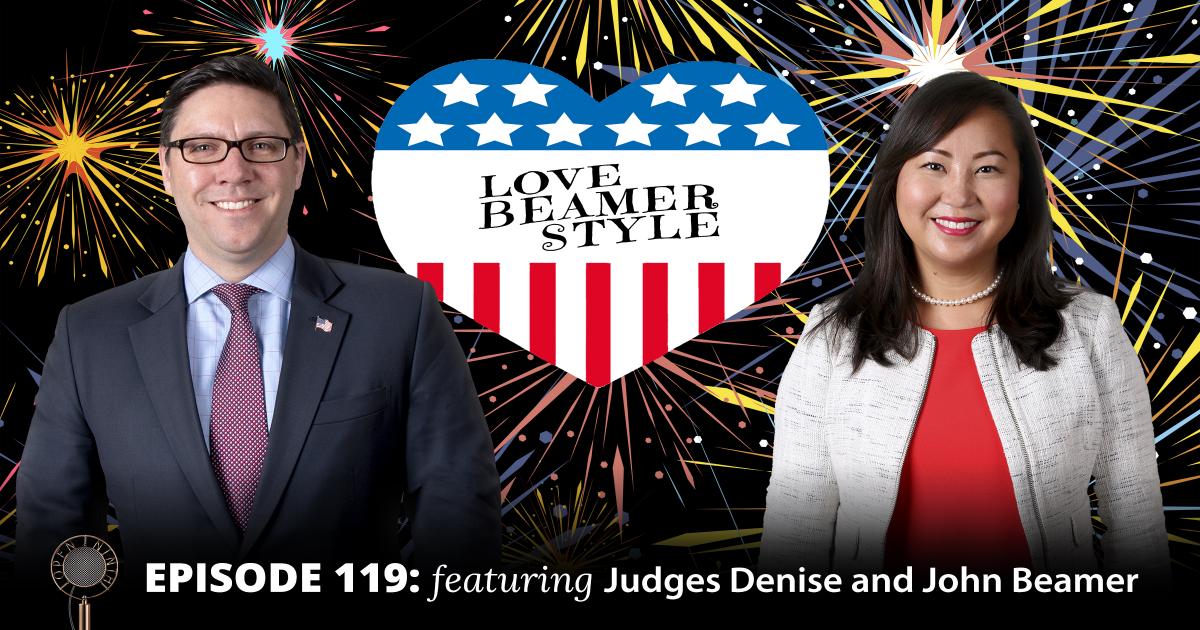 In honor of Valentine's Day, courthouse couple – Judges Denise Kim and John Beamer – sat down to talk with Chief Judge Myers. From law school to the altar, parenthood to the bench, they have been through it all! Listen in as they share how they met, their experiences on and off the bench, and what it's like to live in a two-judge household.
Show Notes
1:20 - Background 4:25 - The start of the relationship
8:03 - Sharing the same profession
10:20 - Experiences on the bench
15:05 - Ten years from now
17:17 - Who is the romantic in the relationship?