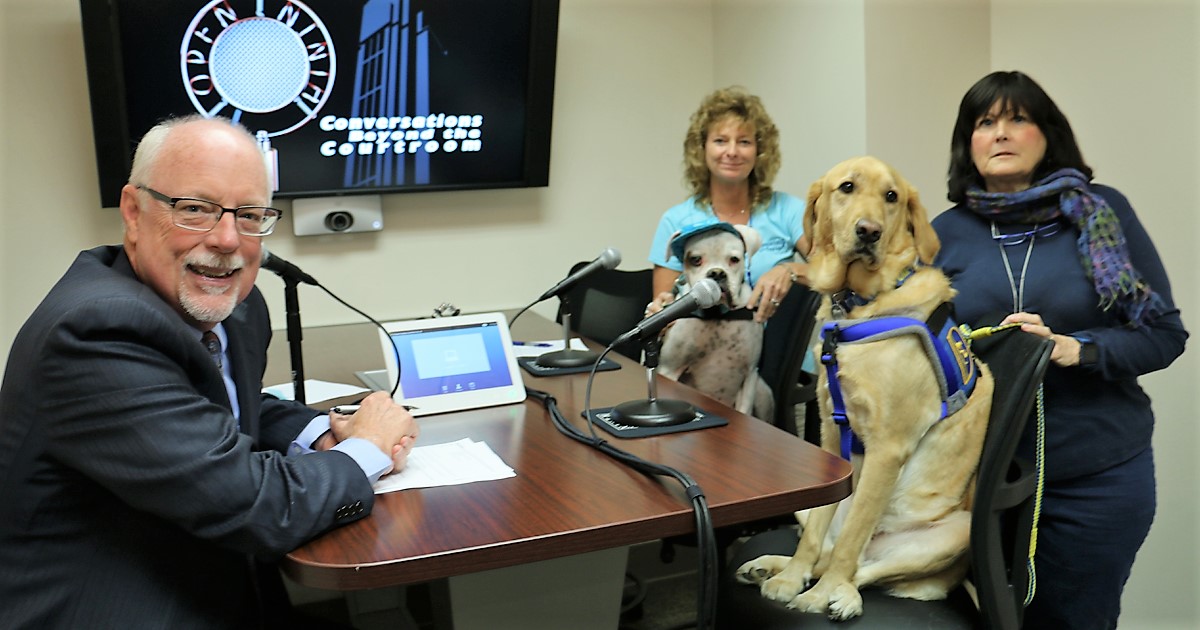 Who doesn't love a great pet? Americans have long revered their furry friends, adopting them as part of their families. Yet as adorable as our pets can be, some are unusually extraordinary and are trained to provide affection and comfort for individuals in need. 
In this podcast, Judge Lauten sits down with Joanne Rittenhouse and Cindy Frongello, who along with their canine companions, Karl and Tonx, form part of two of the Circuit's pet therapy dog teams. Joanne and Cindy talk about how they got involved with the program and share some instances where their pets have helped young children testify in court under difficult circumstances.
Several years ago, former Ninth Circuit Judge Thomas Turner identified the need for trauma sensitive courts and worked to establish the K9th Program. The program matches abuse victims, primarily young children, with therapy dogs. After developing a close bond with the dogs, victims receive the comfort and courage to enter a courtroom, confront their abusers, and testify about the life-altering events they experienced.
Listen to Open Ninth and learn more about the canine companions and their human handlers who create a positive, caring atmosphere for children and adults who are struggling to participate in the judicial system.
Cindy Frongello is a psychologist. She and Tonx maintain their certifications annually. Besides working with the K9th Program, they also assist children in the local school system.
Joanne Rittenhouse has had multiple pet therapy dogs. Karl, who was born with special needs, soothes even the most nervous child with his calm demeanor. They too must maintain rigorous certifications.